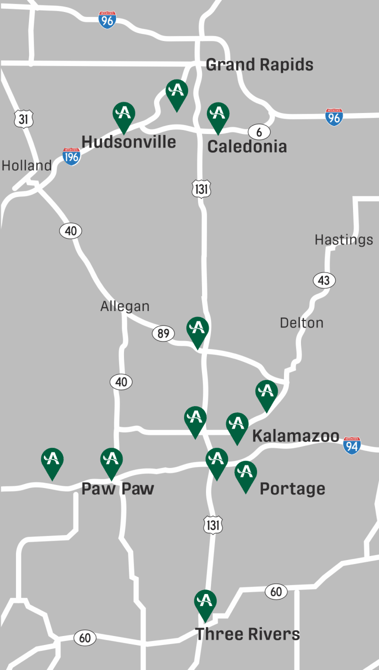 We've Branched Out Across Southwest Michigan
We got our start in 1935 as the Kalamazoo School Employees Credit Union. The goal was simple — to meet the financial needs of our local educators. Since then, our mission has evolved, and we now provide services to all kinds of families and businesses across the state of Michigan. In 2016, we changed our name to Arbor Financial Credit Union to reflect our strong roots in the community and our unrelenting commitment to growth (and to make sure people knew they didn't have to be a teacher to join!).
12 branches across Southwest Michigan
47,000+ Arbor Financial members
$915,000,000+ million in total assets
Who We Are
Everyone at Arbor cares about where we've been, where we're going, and the people we serve along the way. As a credit union and Michiganders ourselves, our purpose is to grow the financial wellbeing of our members and our community, so that we can all share in success.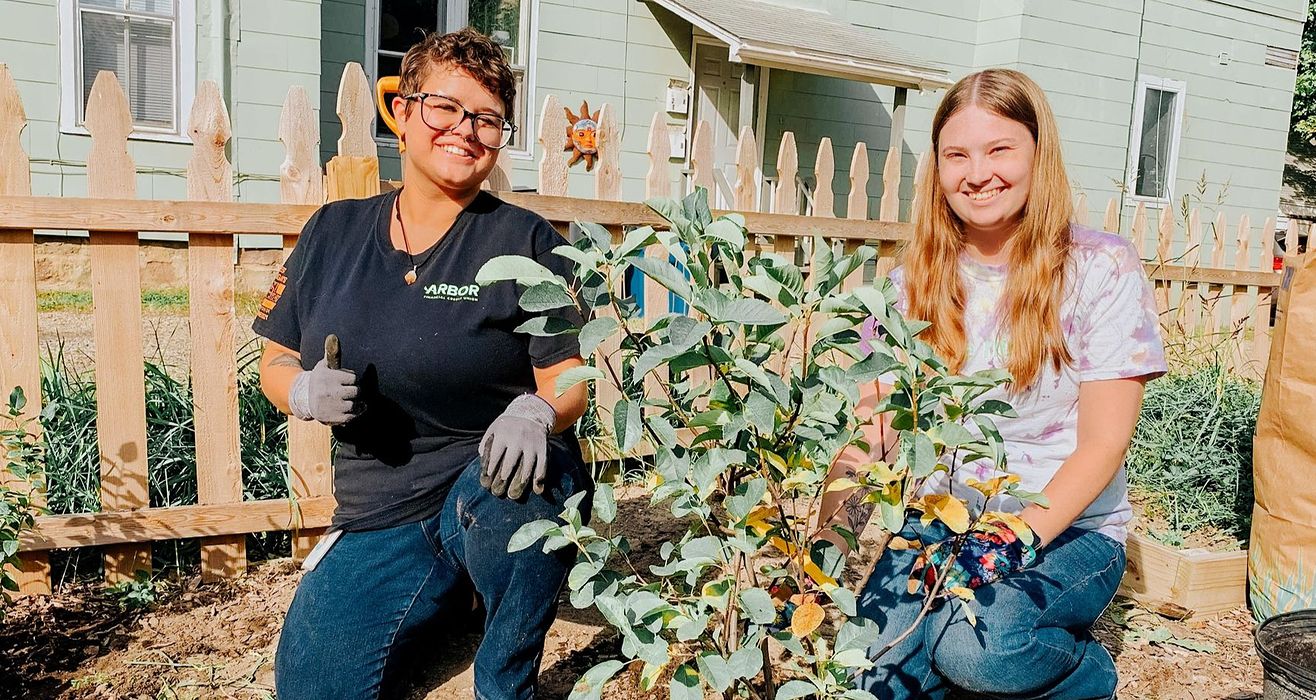 Working Together
Our staff is dedicated to working together within our surrounding communities. We offer 8 volunteer hours to every employee to use within the year. Within the first year, this program saw great success due to the workplace and community-centered culture that is practiced every day within our branches. Now four years later, our staff has donated over 1,132 hours of volunteer time to our community, schools, nature preserves, and more.
Need volunteers?
We're always ready to help serve our community. Send us an email at marketing@arborfcu.org, and we will add you to our list of volunteer opportunities!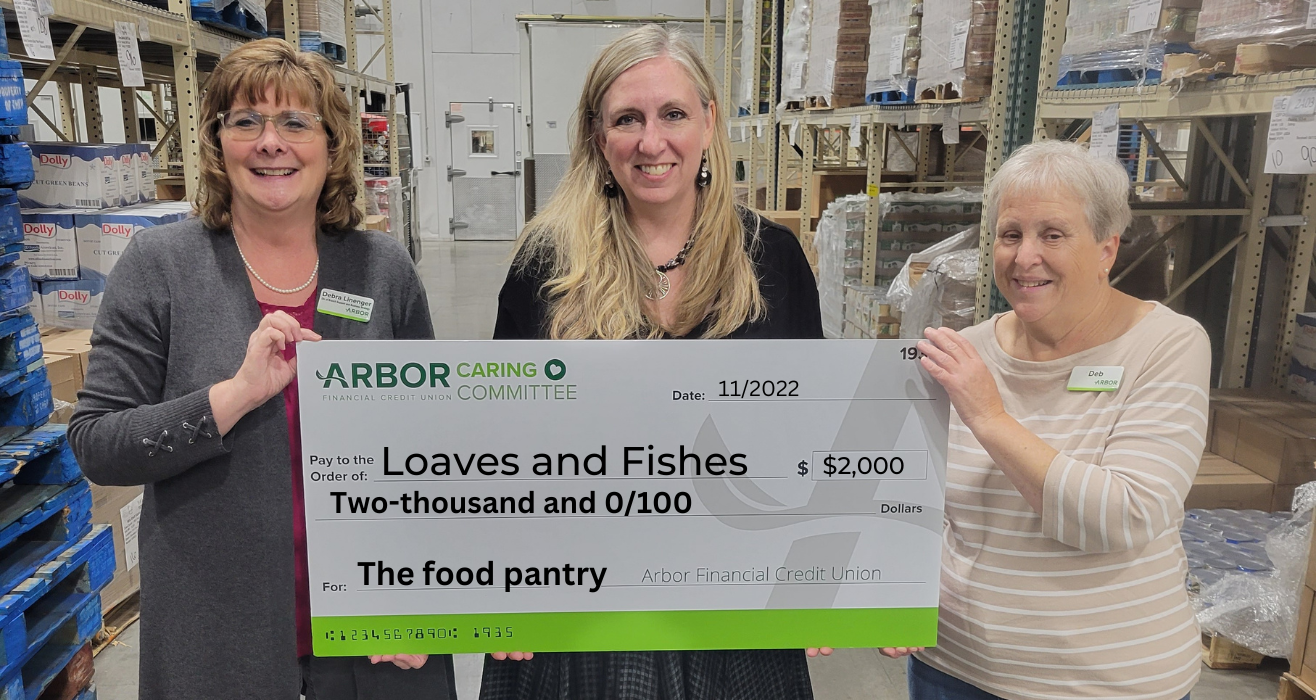 Do the Right Thing
Arbor Financial is located in 12 different communities. With that being said, there are a lot of places that need our help and support. In order to feel connected to our communities and the organizations within them, we developed and dedicated a staff-led committee, known as the Caring Committee. This committee focuses their efforts, funds, and donations on places within our communities that include but are not limited to, local non-profits, animal shelters, children's hospitals, and mental health foundations. Over four years, we have collectively given more than $80,000 in funds, donation items, and volunteer time. On average, 21 employees donate their time to make this committee a success and available to our community.
Having Fun Along the Way
Best of all, we like to have FUN! Arbor Financial supports local high schools through yearbook and theater ads, sponsors everything from little league and other sports teams to local events, expos, fitness facilities, several local chambers of commerce, and even our very own Western Michigan University athletics. Go Buster Bronco! We're always looking for new ways to get involved in the community — if you have a sponsorship opportunity that you'd like to share, click the button below to join in the fun. join the fun too!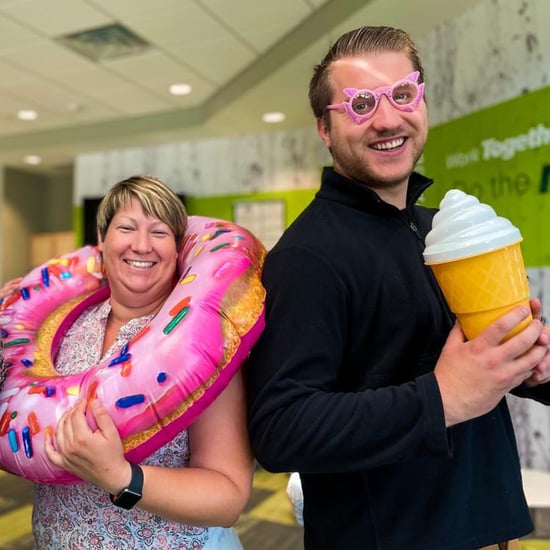 Get More, Wherever You Go
Whether it's great low rates, fun events, or just more peace of mind about your finances, we're here for you. You can find Arbor Financial Credit Union across Southwest Michigan ready to serve you and your community. Check out one of our 12 locations to find out how we can help you get more out of your financial instruction today.
Join 47,000+ Happy Arbor Financial Credit Union Members
Get started by opening a checking account for free access to more than 30,000 ATMs throughout Michigan and across the nation, fee-free access to Mobile and Online Banking, Web Bill Pay, and more. It's easy to open your Momentum Checking account online or switch your account to become an Arbor Financial member.