Arbor Financial to Award $20,000 in Scholarships!
We will be awarding ten $2,000 scholarships to high school seniors this spring as part of Arbor Financial's 24th annual scholarship program. We believe strongly in the value of higher education and proudly enhance opportunities and advancement through this program.
Scholarship Program
We're proud to support the ambitions of our youth to improve their lives through higher education by awarding a total of $572,000 in scholarships as of 2023. Members who apply before January 7, 2024 will be automatically entered to win a $25 Amazon gift card!**
Who is Eligible:
Graduating high school or home school seniors. If you are an early college student, please wait to apply until your last year.
Current member in good standing at Arbor Financial. Not a member yet? Join Today!
Applicants must be accepted into an accredited post-secondary school.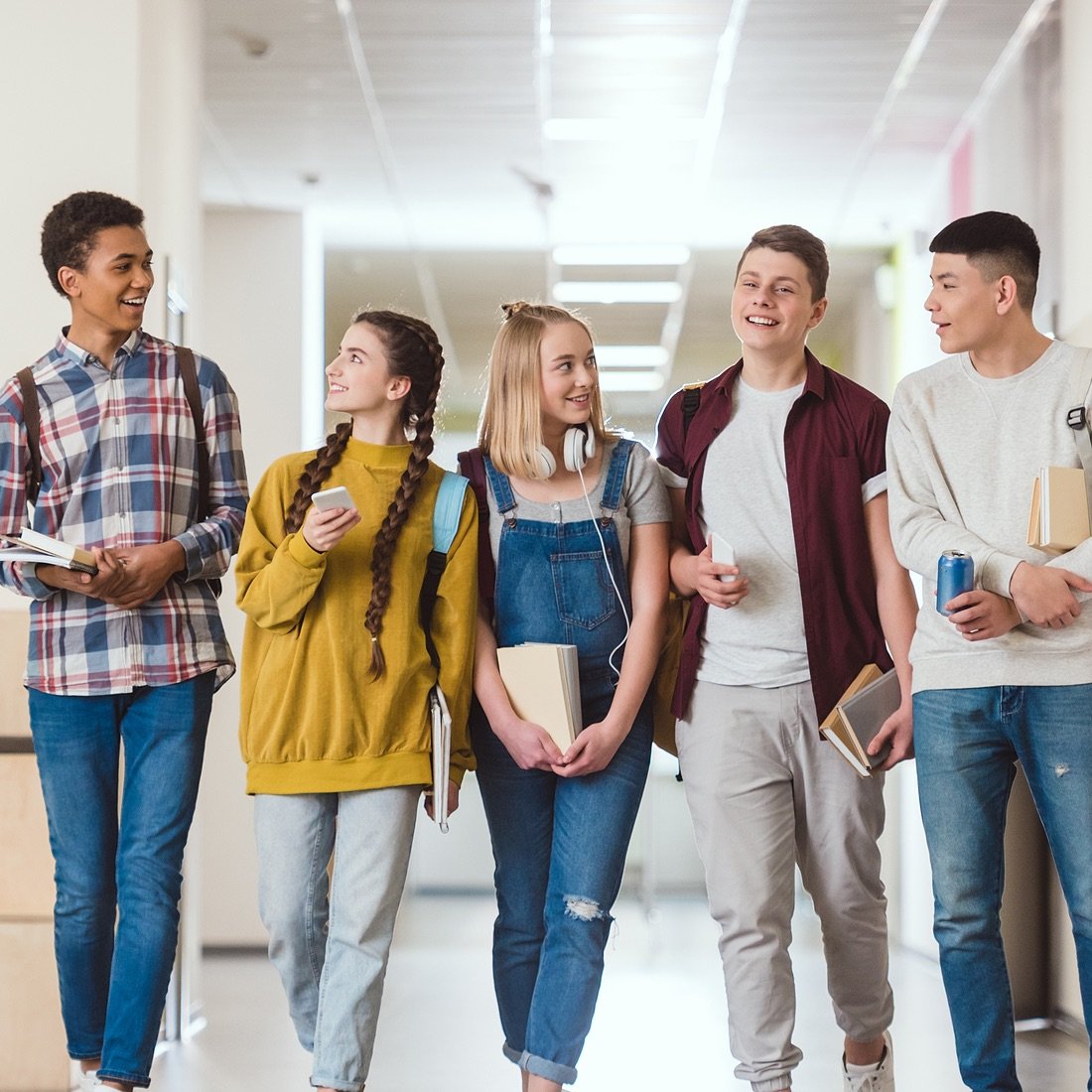 How to Apply:
Your submitted scholarship essay will be anonymously judged on the strength of the essay. This years essay topic is:

Consider a pivotal moment from your high school journey and describe how it has influenced your personal growth and readiness for the next phase of your life.

The essay must be between 500 and 750 words.
The essay is typed and double spaced.
The top right corner of each page of the essay contains your initials of first, middle, and last name.
The essay has a title.
Submit your application and upload your essay in a PDF online.
Essay File name should be the name of your essay and your initials.
Deadline: February 1, 2024 by 11:59 p.m.
Awards:
We will be awarding 10 high school seniors with $2,000 scholarships.
Winners of the 2024 Arbor Financial Scholarship will be contacted in April 2024.
Checks will be made payable to both the winner and the educational institution and will be mailed to the winner in May 2024. Scholarships must be used in the 2024 fall semester.
Winners will be asked to submit a photo for use on our website and/or social media outlets.
Select essays from our winners may be published on our website and/or social media outlets.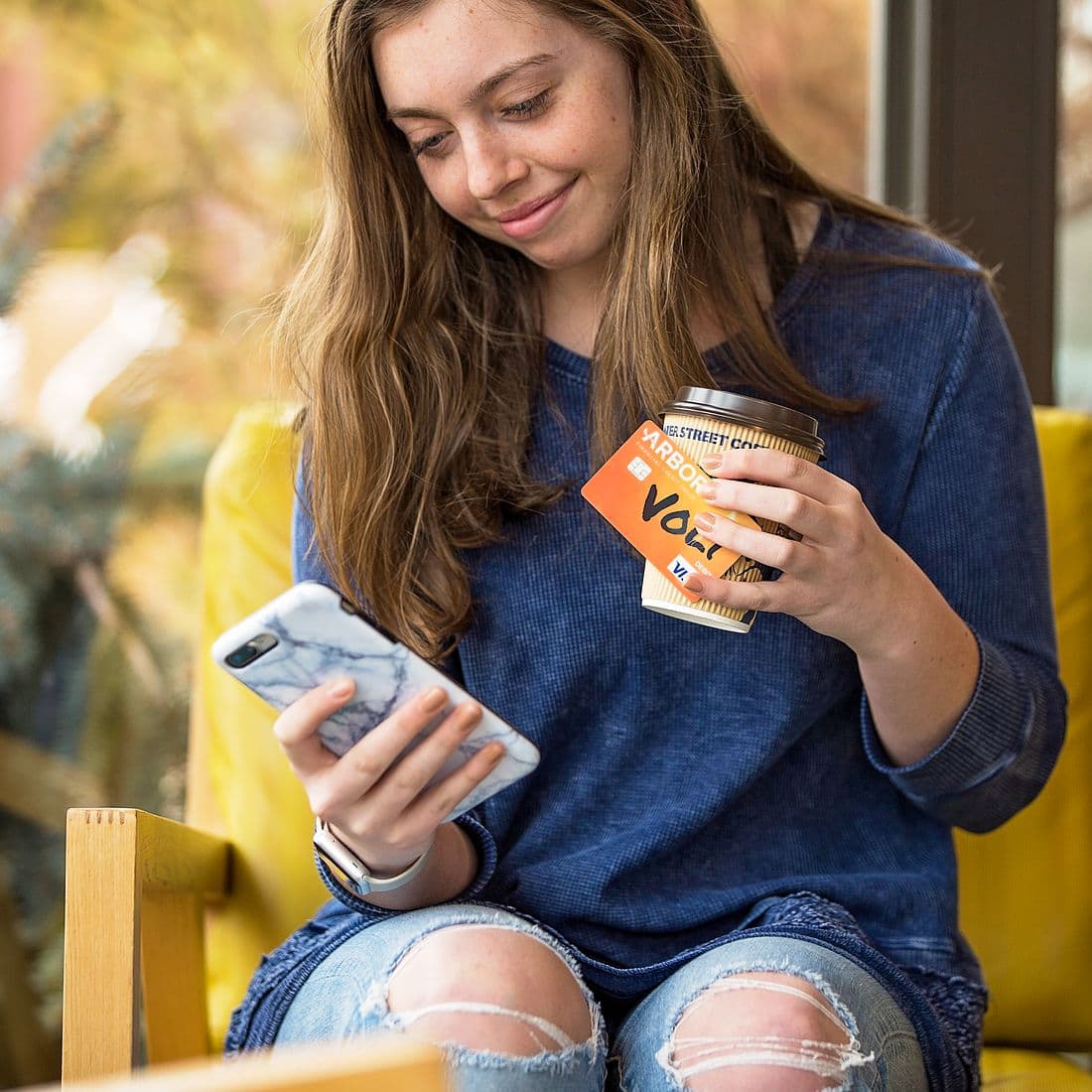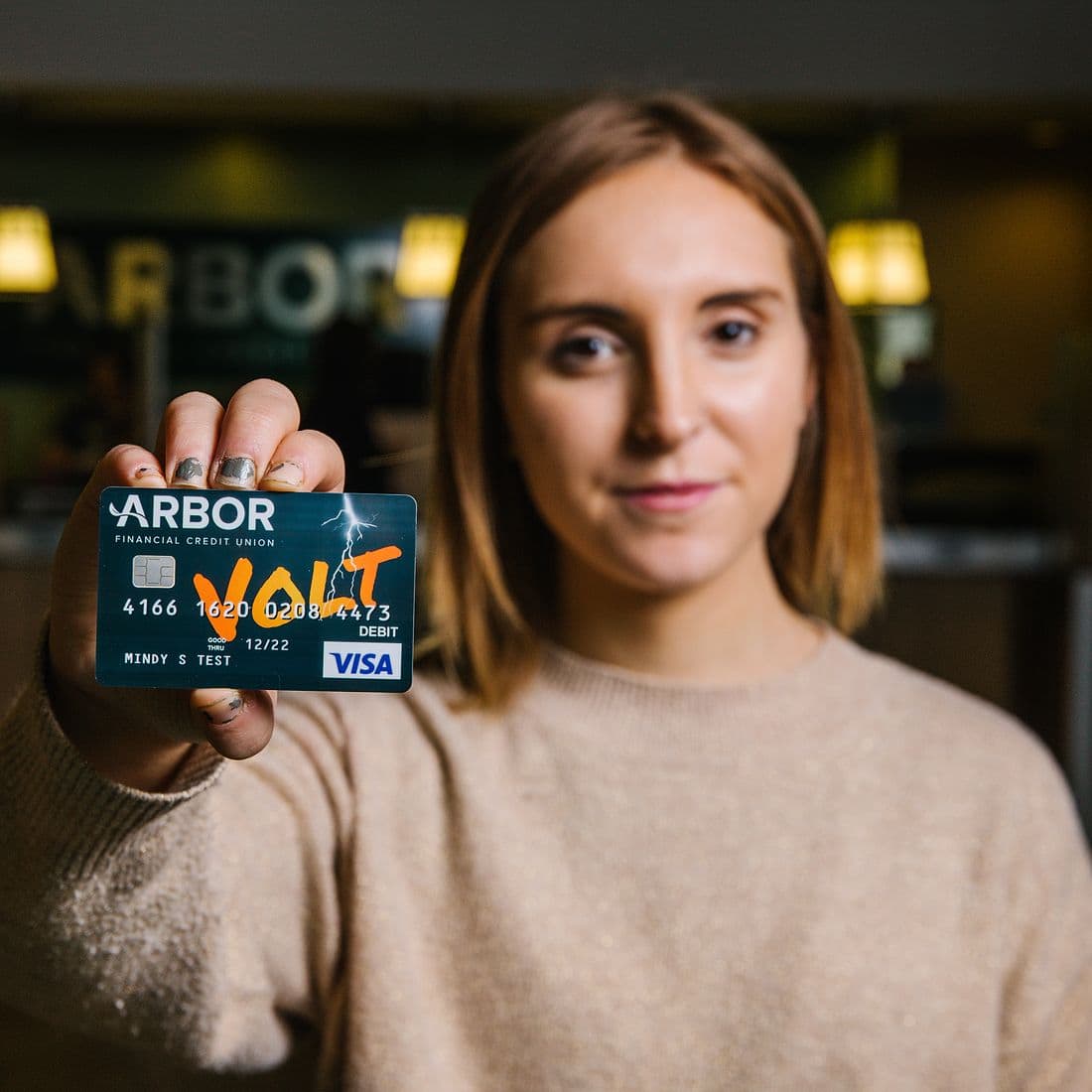 An Account Designed with Students in Mind
Graduation is a special time for seniors, as you say goodbye to high school and hello to independence. Whether you're headed to college or straight to the workforce, Arbor Financial's Volt Banking will help you take charge of your money with special perks designed especially for young adults like you.

We've seriously reduced or outright eliminated a variety of fees, and we offer a special credit card that can help you begin building good credit for when you want to buy that first car. Additionally, we hold a variety of educational events at our 9th Street headquarters, as well as in the schools for both high school and college students, designed to help them make informed, good choices with their money.

And that's in addition to all the other perks that come with a membership at Arbor Financial, like free access to over 30,000 ATMs nationwide, Online Banking access, and more!