The appointments are free. The advice is quite valuable.
Cory DenUyl is a smart guy. He's a graduate of Hope College in Michigan, an Accredited Wealth Management Advisor and a licensed insurance agent. He's also a friendly fellow. He meets for free with Arbor Financial members to help them understand their saving and investment options. Give Cory a call, and he can start working on a custom strategy that will help you reach your financial goals.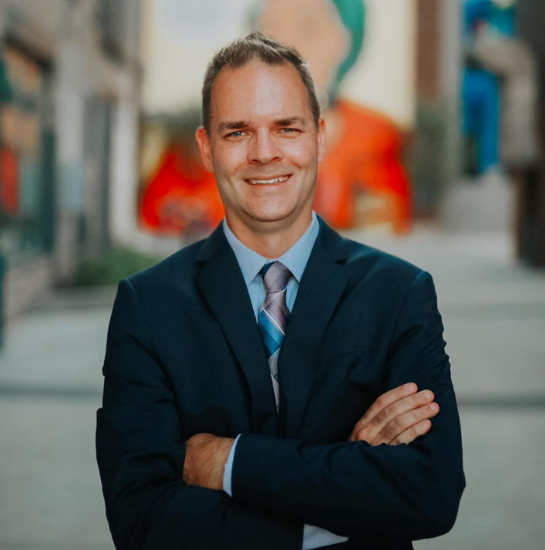 Here are just some of the things you can discuss with Wealth Management Advisor, Cory DenUyl:
Meetings with Wealth Management advisor Cory DenUyl (his last name is pronounced "De-nial") are always free. To contact Cory simply call 269.544.3436 or 800.422.7340, or email Cdenuyl@firstheartland.com. To set up an appointment click here.
401(k) Plans and IRA Rollovers
College Savings and Educational Savings Plan
*Stocks, mutual funds and variable products are not suitable for all investors. Before making any purchases you should carefully read the prospectus and prospectuses for the underlying investment portfolio of variable products and other information about the investment company. In addition to carefully reviewing the prospectus you are advised to consider carefully the investment objectives, risks, charges and expenses of the investment before investing. A prospectus may be obtained by contacting Arbor Financial Credit Union Wealth Management or directly from the mutual funds, insurance company, or offering entity.
Securities offered through First Heartland Capital, Inc. Member FINRA & SIPC. Advisory services offered through First Heartland Consultants, Inc. Arbor Financial Wealth Management Services is not affiliated with First Heartland Capital, Inc. Securities offered through First Heartland Capital, Inc. are: not federally insured, subject to market risk including loss of principal, not obligations of, deposits of, or guaranteed by the Credit Union. Arbor Financial Wealth Management is located at 1551 South 9th Street.
Check the background of this firm on FINRA's Broker Check.