WonderLoan

GET MORE Fun this year with a WonderLoan, and celebrate the season your way!
Rates as low as 7.99% APR*
• No payments for 60 days**
• Use for anything
• No application fees, easy to apply
• Flexible repayment terms up to 7 years
• Great service, fast turnaround
It's easy to fill your year with fun by getting your own WonderLoan.
But hurry!
This is a limited-time offer, so apply today by clicking below, calling 269.488.5945 for quick approval, or visiting any branch.
Rates as low as 7.99% APR*
Affordable, flexible repayment terms
Choose the amount you'd like to apply for
Great service, fast turnaround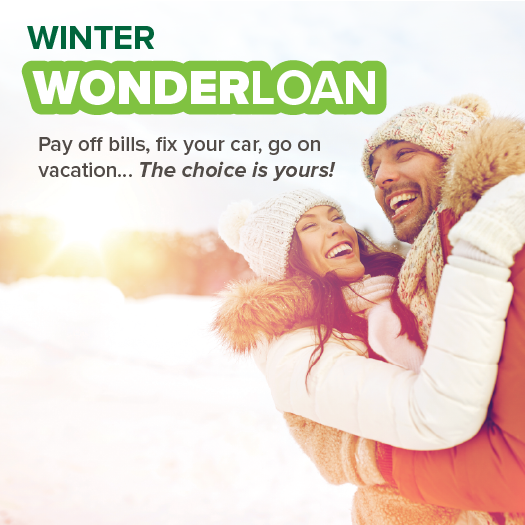 Personal Loans
Enjoy true financial flexibility with our personal loans. It's your loan, your money, and your choice how to spend it.
With our personal loan, there are no restrictions on how to utilize your borrowed funds — from consolidating debt to paying off medical bills or financing your dream vacation, our personal loans have you covered. Plus with loan protection coverage available that will take over your loan payment if you become disabled, deceased, or unemployed you can have peace of mind when borrowing.
Interest Rates
Certified by Datatrac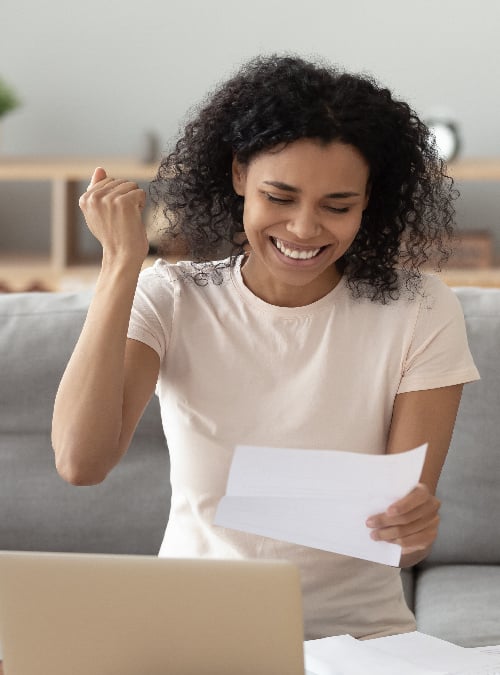 | Term Length | APR as low as * |
| --- | --- |
| Up to 36 months | 7.99% |
| 37 to 60 months | 8.49% |
| 61 to 84 months | 8.99% |
Information and interactive calculators are available as self-help tools for your independent use and are not intended to provide investment advice. We cannot and do not guarantee their applicability or accuracy in regards to your individual circumstances. All examples are hypothetical and are for illustrative purposes. We encourage you to seek personalized advice from qualified professionals regarding all personal finance issues.