Handling Your Transactions With Care
We partnered with Lighthouse Title Group to offer state-of-the-art title services to help you gain reassurance from the beginning that we will handle your transaction with care and in line with industry best practices!
You will find experienced title professionals, current processing methods, and seasoned settlement officers who will arrive early or stay late to close the transaction. We will tailor a closing to fit your needs, at our office or off-site, to ensure your time is well spent. Because we are a proud partner of Lighthouse Title Group, we offer a network of 35+ locations.

Our Quail Run location has local employees who are committed to your satisfaction from the moment you contact us through the end of your transaction. For peace-of-mind and a premier customer experience, trust Lighthouse Title Agency - Arbor for all your title services and real estate closings.
The Lighthouse Title Group Mission Statement
To Lead
Our team strives to be a leader in providing real estate services in a professional and friendly manner.
To Engage
We keep the human element at the center of all our title services and community involvement.
To Protect
Peace of mind through our title products, best practices, and technology.
Visit Our Kalamazoo Location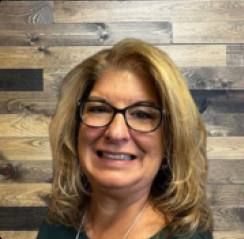 Meet Denise Wilkie
Denise is based out of the Kalamazoo Title Office location in the Quail Run building, next to our 9th Street office. With over 30 years in the title industry she has gained a broad knowledge and passion for what she does. Denise enjoys serving the community and works closely with area chambers and also serves on realtors and public relations committees.
Denise has a long standing reputation for providing search products, residential title products, commercial products, and settlement closing services. The Lighthouse Title Group network works with seven of the Nations best underwriters, in fact, combined they underwrite nearly 90% of all title policies in America! Denise lives by their mission statement "to lead, to engage, and to protect". She keeps the human element at the center of all her title services and community involvement. She looks forward to working with you to help you with all your title needs!
Email: DWilkie@lighthousetitle.net or call 269.359.3588