These advantages make our Free Checking Account an easy choice
Our goal is to make checking easy and choosing the best checking account for you even easier. That's why we've loaded our Free Checking Account with benefits you can't say no to.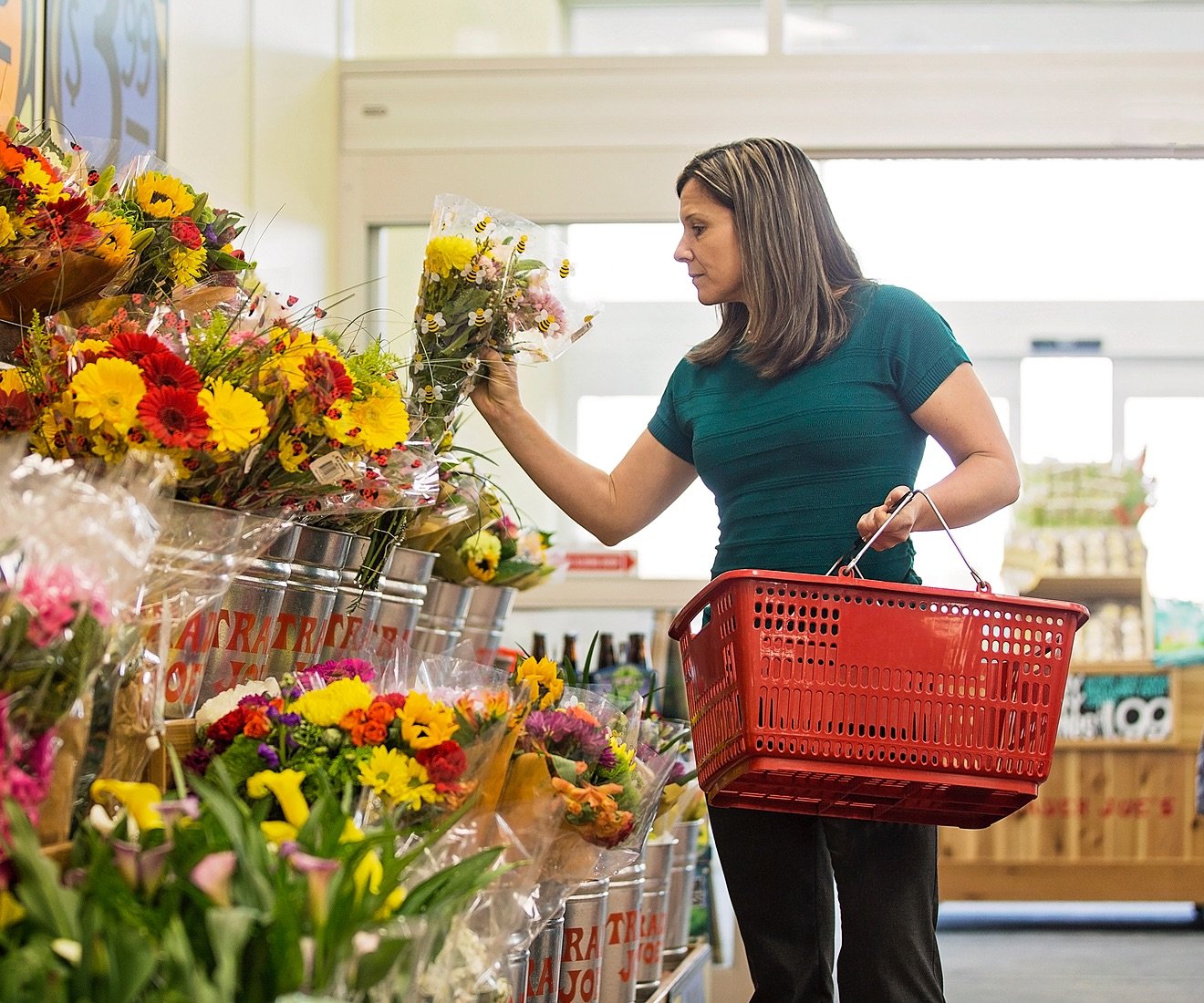 No Monthly Fees
With our Free Checking Account, you can bank without paying a monthly service charge.
No Minimums
Don't worry about meeting the minimum balance requirements. Open your account with the amount that works best for you.
Free ATMs
Punch in your PIN to get fast cash at an ATM. Pull out your Visa debit card to make a quick store purchase. Push a few buttons on your computer or smartphone to get the bills paid. Total fees involved? Zero. Level of convenience? A perfect 10. You will have access to 30,000 surcharge-free ATMs, locate one today.
Set up electronic services for your account:
Receiving your paycheck through direct deposit and setting up electronic payments using your Arbor Free Checking account is easy.
All you need is:
Our routing number - 272481871
Your account number, which is a 12-digit Electronic Fund Transfer (EFT) number and the second set of numbers on the bottom of your check.
Direct deposit will be finalized through your employer's human resources department. If you need additional help setting up these services, please use this worksheet.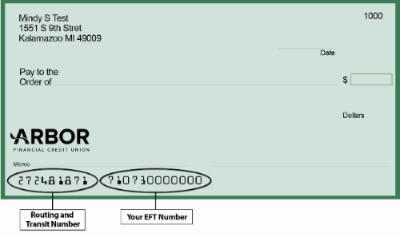 Frequently asked questions about our Free Checking Account
To open your Free Checking Account, you can apply online or visit one of our branches to complete the process. To sign up, you will need:

Your Social Security Number or Individual Taxpayer Identification Number.
Your Driver's License, State ID, Military ID, or Passport.
To be 18 years of age or older. Under 18? Please stop by any location to open your account.
If you are opening your new account with funds from another financial institution, you'll need their routing number and account number.
If you are opening your new account with a debit or credit card, you'll need the card number, expiration date, and CVV code.
Want another person to sign on the account with you? They will need to enter and validate their personal information.

You don't pay fees with our Free Checking Account. So no monthly service fees or ATM fees. We even work with you to prevent overdrafts, so you don't have to pay overdraft fees. The only time you'll be responsible for a fee is for services such as overdrafting or stopping payment on a charge.

Yes! We provide a free Visa Debit Card to use for your convenience. Set your own personal identification number (PIN) as an added layer of protection for your debit card purchases.

Whether you want to deposit $0, $100, or $1,000 in your account, the choice is yours. We don't have minimum balance requirements, so you can open your account with the amount that works best.