Live on the Go. Bank on the Go.
Electronic transfers can move funds overnight. eStatements can get you vital account information days ahead of regular mail. Now is the time to harness the benefits of digital banking.
Easily Add Accounts and Apply For Loans
Within Mobile & Online Banking easily apply by clicking on "Accounts" in the drop down menu and selecting "Add an Account" or "Apply for a Loan" for a quick and convenient application process.
Open the deposit tab within mobile banking. Endorse your check "For Mobile Deposit Only at Arbor"
Snap a picture of the front and back of each check using your smartphone and submit
You'll receive a confirmation for each successful deposit on your device
No need to drive to your nearest branch or ATM to make a deposit
Mobile Check Deposit reduces the risk of your check being lost or stolen before you get a chance to stop by the credit union
Access a world of banking convenience.
With online and mobile banking, you can pay bills from anywhere and check balances any time – no wasted time or paper – just convenience at your fingertips.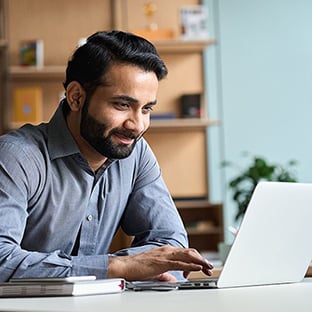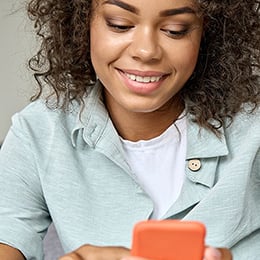 Pay bills with your smartphone or other mobile device
24-hour access to your account information
View all accounts you're associated with via single sign-on and get a quick view of your account balances
Customize account nicknames for better control of your money
Export account history in financial software
Deposit Checks from home with deposit capture.
Create spending reports and set balance and deposit alerts
Send and request money from friends and family with Zelle
Locate a surcharge-free ATM near you
Make transfers between all of your accounts and set up one time or recurring transfers between them, or to other member accounts
Make and schedule transfers quickly from another financial institution to your Arbor Account
Arrange for customized text alerts when balances get low, checks clear or for other purposes
Deposit money into other Arbor Financial Credit Union members' accounts
Access the Card Control App with one easy click and Get MORE control of your Arbor debit and credit cards with our card control app.
Schedule an appointment with one of our experts
Estatements make getting your account information even easier and faster
See Why People Like You Choose Us
Great financial institution. 1st class customer support.
★★★★★
Bud V.

Outstanding in assisting me with signing up for online banking. Thank you for having amazing employees.
★★★★★
Dave G.

Great customer service! Very professional!
★★★★★
Helen M.

Download our Mobile App
Access your Arbor Financial Credit Union accounts anywhere, anytime from the palm of your hand with our free mobile banking app.
Convenient and easy to use, Arbor Financial's Mobile Banking App is safe and secure using some of the most advanced security and technology available.
Frequently Asked Questions
Looking for more?
Downloading and using the app is free. However, standard wireless carrier data and charges may apply. Contact your wireless provider for details.

Anyone with an active Arbor Financial checking account. The account must be in good standing with no delinquent loans; no charged off loans or shares; no derogatory action placed on accounts; no excessive overdraft history; and no revocation of overdraft privileges.

$5,000 per check. $10,000 per day. $25,000 per month.

It's as secure as depositing checks in an ATM or using online eBanking. Multiple layers of security, including password protection, Internet firewalls, and 128-bit encryption, keep your information safe and secure.

In addition to being available when downloading Arbor Financial Mobile, it can be found on our Disclosures page of the website.

Upon confirming that you received full credit for the check deposited, destroy the check by shredding or other means, or clearly mark "VOID" or "Electronically Deposited" on the front and back of the check.

We'd be happy to answer them for you! You can chat with us live and online, email, or call us at 269.375.6702 or 800.442.7340 during these business hours: Monday through Friday, 8 a.m. to 5:30 p.m.; and Saturday, 9 a.m. to 12:30 p.m.
All rights reserved. TransferNow is a registered trademark of Fiserv, Inc. or its affiliates. CardHub is a registered trademark of Fiserv, Inc. or its affiliates. Terms and conditions apply. Zelle® and the Zelle® related marks are wholly owned by Early Warning Services, LLC, and are used herein under license. THIS PROMOTION IS IN NO WAY SPONSORED, ENDORSED, ADMINISTERED BY OR ASSOCIATED WITH EARLY WARNING SERVICES, LLC, OR ZELLE®.