IdentityTheft.gov is a website operated by the Federal Trade Commission. By contacting the FTC at IdentityTheft.gov, you can submit a report to the FTC and start building an action plan to recover your identity.

You can also contact them at 877.438.4338
Keeping Peace of Mind a Top Priority
Security Center Navigation
Your Sensitive Information
Be suspicious if you are contacted for account information. Arbor Financial Credit Union, and our business partners, will never initiate a request for sensitive information via phone, email, or text message. This information includes, but is not limited to:
Social security number
Passwords
Secure access codes
Account number
Member number
PIN numbers
Credit or debit card number
Contact Arbor Financial Credit Union directly at 269.375.6702 if you have any questions or concerns.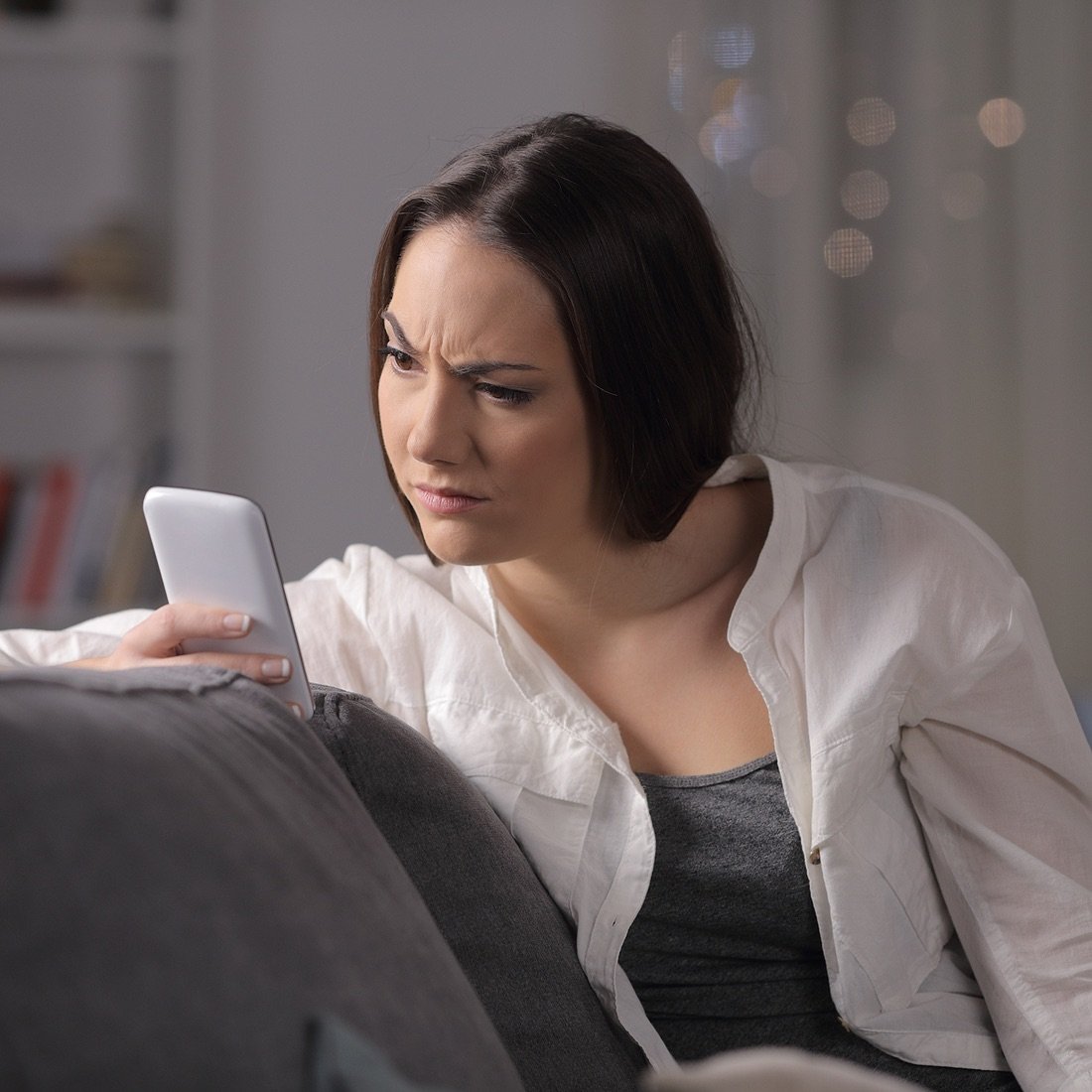 The Michigan State Police have identified a local skimming ring in the Kalamazoo area. A skimming device is a small, covert electronic device designed to capture data from the magnetic stripe of a credit or debit card when it is swiped or inserted into a card reader. Skimming devices are typically used by criminals to steal card information and, in some cases, PINs.

To learn more about skimmers, click here.

To keep yourself safe from a skimming attempt here is what to do before swiping your card and inputting your PIN:

- Check the card reader to see if it's loose
- When swiping your card at the pump, ATM, or outdoor card reader, cover the keypad.

We also recommend utilizing your credit card, rather than a debit card, for purchases such as gas, car washes, and more.

Fraudsters may attempt to impersonate Arbor Financial employees through text messages, phone calls, or emails requesting personal information from you. This information includes but is not limited to:

- Account number
- Date of birth
- Social Security Number

Please note, Arbor Financial employees will NEVER contact you to request sensitive or personal identifying information from you.

If you, or someone you know, encounter a suspicious call, text, or email, please do not click any links and contact us directly at 269.375.6702.

We have received reports that mail theft is on the rise in the Kalamazoo area. Here are a few tips to ensure your mail stays secure:

- Avoid paper checks. When possible, use person-to-person payment methods like Zelle or Venmo, and easily transfer money through mobile and online banking.
- Sign Up for Informed Delivery. Informed Delivery is a free service provided through the United States Postal Service that provides you with email images of postal mail prior to its delivery.
- Secure Your Mailbox. Whether it's through security camera doorbells, renting a locking mailbox at your local post office, or simply utilizing the Postal Service's Hold Mail feature when traveling, these are just a few tips on how to ensure your mail is secure.

To learn more ways to protect yourself against mail theft, click here for a helpful resource from Experian.

Phishing scams can come in the form of emails, while smishing scams are sent via text message. Both often appear they are from a company or individual you know or trust and can tell a false story to convince you to open a link or attachment. These types of scams can be used to steal personal information, like credit card numbers, PINs, or passwords. They may include claims of suspicious activity, a problem with your payment information, or eligibility for a government refund.

Stay informed on the most recent scams through the Federal Trade Commission. If you suspect that you have received a phishing attempt:

Do not open any attachments, click on any links, or reply
Report and delete it

Often, fraudsters will use regular mail, telephone, or email for various scams related to the IRS, taxes, and unemployment benefits. Remember, the IRS does not initiate contact with taxpayers by email, text, or social media channels to request personal or financial information. Stay up-to-date on the latest scams by reading the IRS' Tax Scams/Consumer Alerts.

Some scams targeting taxpayers include:

Social security number scams with claims of being able to suspend or cancel the victim's SSN
Identity theft and unemployment benefits
IRS-Impersonation telephone scams

Fake checks are used in many different scams. Some include:

> Secret/mystery shopping: Scammers will pretend to hire someone as a mystery shopper, telling them that their first assignment is to evaluate a retailer that sells gift cards or money orders. The mystery shopper receives a check with instructions to deposit it, and then wire the money to someone else, or purchase gift cards. Once a transaction of this kind happens, the scammer stops communicating.

> Car wrap decals: Scammers promise easy money if you shrink-wrap your car with ads for brands, such as Pepsi or Red Bull, and send a fake check to be deposited for decal installation through a non-existent company.

> Claiming prizes: Scammers send "winners" fake checks and are told to send money back to cover taxes, shipping & handling expenses, or other fees. Legitimate sweepstakes do not work like this.

> Overpayment claims: Scammers may purchase something from you online, claim to have accidentally sent a check for too much, and ask you to refund the balance.

If you receive a message that urges you to deposit a check and then wire money in return, it's a scam.
Fraud Prevention
Fraudsters are using several different sophisticated tactics to target and scam victims, so it is vital to stay alert. Here are a couple of tips to get you started:
Monitor your account activity regularly for any unusual activity.
Sign up for real-time account alerts via email, text, online banking, or pushed through our mobile banking app.
Never share your bank account, credit card, or Social Security information with anyone who contacts you over the phone. If someone requests remote access to your computer or phone, hang up.
If something doesn't seem right, end all communication. Fraudsters want you to make an impulsive decision, so be sure to do your research if you're unsure of the legitimacy of communication.
Never open unexpected attachments or links in emails and texts.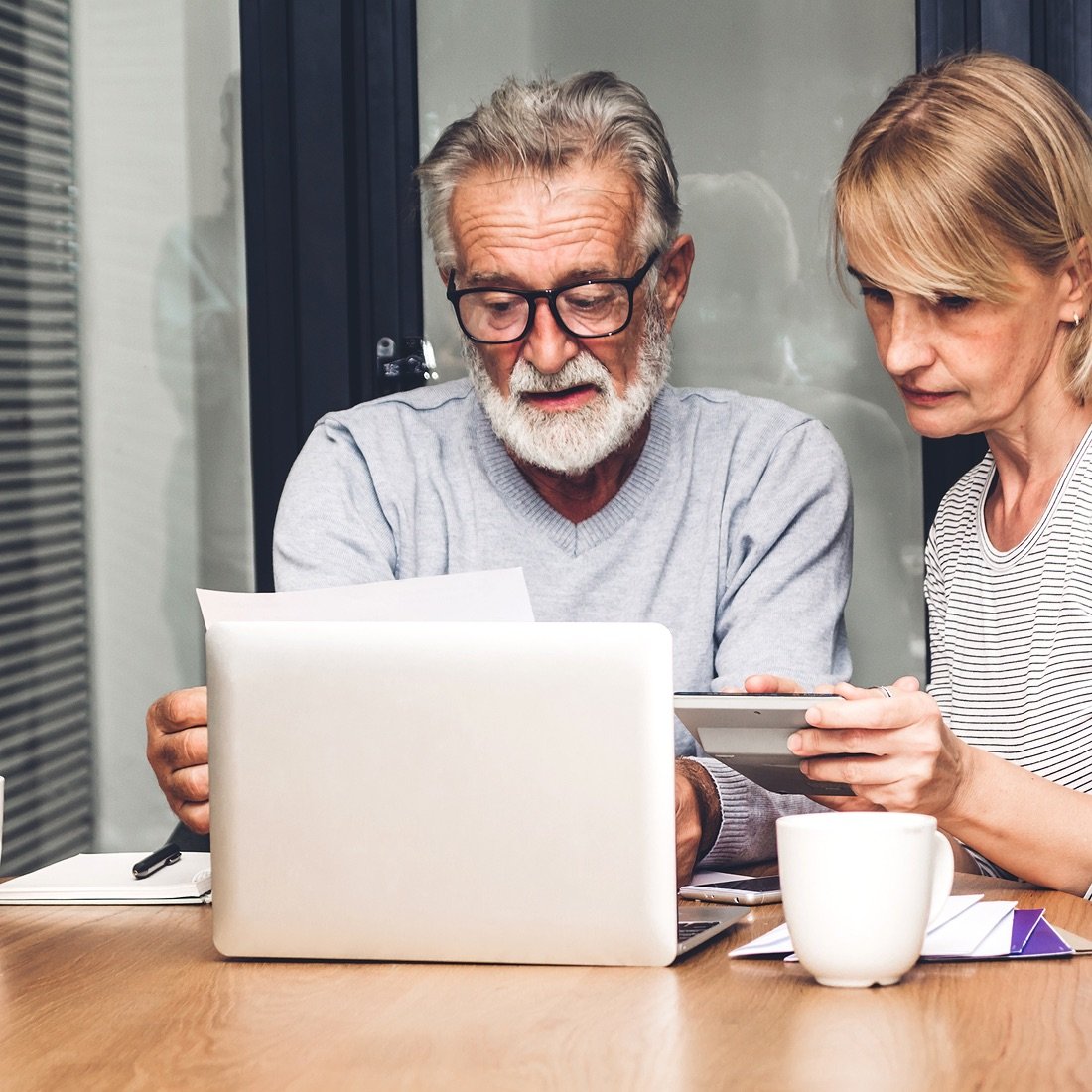 Protect Yourself Against ATM Skimmers
A skimming device is a small, covert electronic device designed to capture data from the magnetic stripe of a credit or debit card when it is swiped or inserted into a card reader. Skimming devices are typically used by criminals to steal card information and, in some cases, PINs. Here's how skimming devices work:
Attachment: Criminals often attach skimming devices over or inside legitimate card readers, such as those found on ATMs, gas station pumps, point-of-sale terminals, or even handheld card readers used by cashiers. The skimming device is designed to blend in with the genuine card reader, making it difficult for users to detect.
Data Capture: When a card is swiped or inserted into the compromised card reader, the skimming device captures the card's data from the magnetic stripe. This data typically includes the card number, expiration date, and sometimes the cardholder's name.
PIN Capture: In some cases, criminals may also install hidden cameras or PIN-capturing overlays on the ATM or keypad to record the user entering their PIN. This allows them to pair the stolen card data with the associated PIN for unauthorized access to the victim's account.
Data Retrieval: Criminals periodically return to the compromised machine to retrieve the skimming device and collect the stolen card data. They may use Bluetooth or other wireless technologies to transmit the data remotely, reducing the risk of being caught during retrieval.
Fraudulent Activity: With the stolen card data and potentially the associated PIN, criminals can create counterfeit cards or make unauthorized transactions, leading to financial losses for the cardholder.
To protect yourself from skimming devices, it's essential to be vigilant when using card readers, such as inspecting card readers for signs of tampering, using secure ATMs, and regularly monitoring your accounts for unauthorized transactions. These measures can help you detect and prevent skimmer fraud.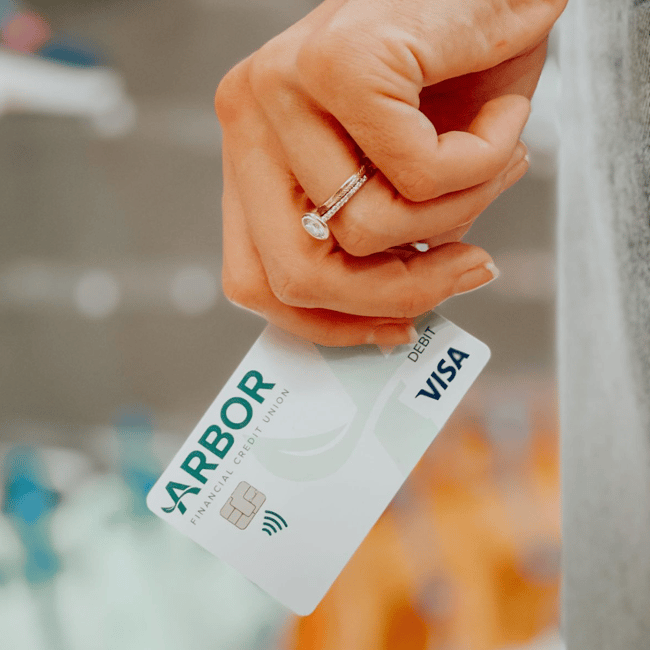 Enroll in ID Protect Today
Now you can fight back. For just $3 a month, Arbor Financial is offering families 24/7 protection through ID Protect and Total Identity Monitoring, including access to a fraud specialist, debit and credit card registration, continuous monitoring of over 1,000 databases, and more!
Learn More about ID Protect
Zelle® Center
Only send money to people you know and trust
Money moves fast with Zelle®. Directly from bank accounts to bank account within minutes*. So, it's important you know and trust the people you're sending money to. You can't cancel a payment once it's been sent if the recipient is already enrolled with Zelle, so it's important to get it right the first time.
Beware of payment scams
If you send money to someone you don't know for a product or service you might not receive (like paying for something in advance), you may not get your money back.
Treat Zelle like cash
Money moves fast - directly into the enrolled recipient's bank account. Make sure you're sending to the right person by confirming the last name displayed is that of your recipient.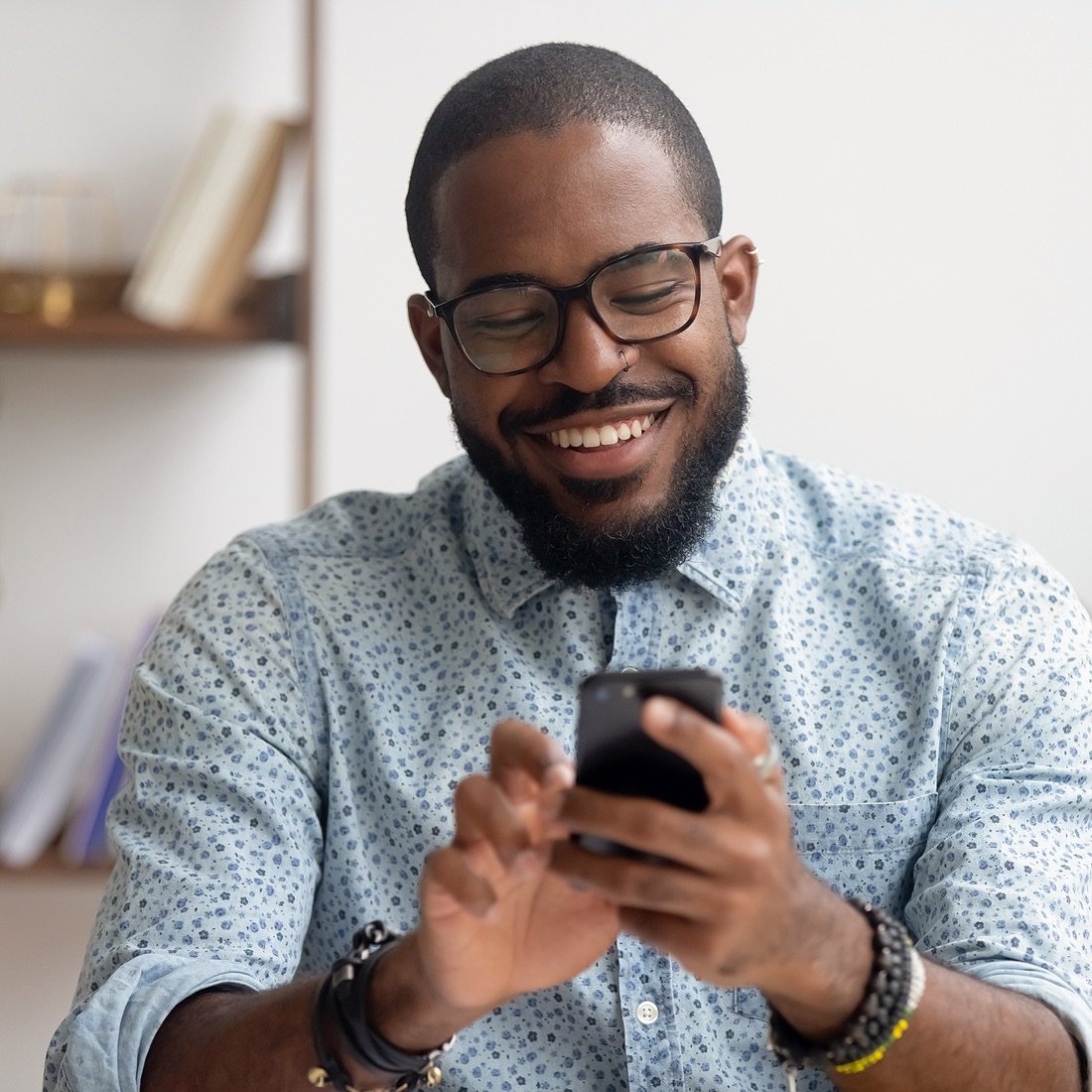 Zelle and the Zelle related marks are wholly owned by Early Warning Services, LLC and are used herein under license. Must have a bank account in the US to use Zelle. Transactions typically occur in minutes when the recipient's email address or U.S. mobile phone number are already enrolled with Zelle.