"Would you like to protect your purchase with an extended car warranty today? It's only…"

Anyone who's ever made a large purchase, like a computer, a television, an appliance, or a car has heard this question. And according to industry newsletter Warranty Week, as of last year, nearly 70 percent of consumers turned the offer down.

But are those people making a mistake? Do you really need an extended car warranty, and is it worth the money? Here is what you need to know and some questions to ask yourself before making the decision.

What is an extended car warranty?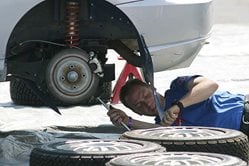 An extended warranty, or mechanical breakdown protection, is a service contract that covers the cost of repairs after the vehicle's manufacturer warranty expires. For the sake of comparison, it is like an insurance policy on your vehicle.

Who offers extended warranties?
Dealerships, insurance companies, credit unions, auto club and other third-parties. Like anything else, shop around. It is important to understand what the extended warranty covers and where you can take your car for repairs. Most dealerships extended warranties will require you to take your car to their mechanic, whereas a credit union's extended warranty program offers nationwide coverage allowing you to choose where you want to take your car for repairs.

Is there a deductible?
Fully understand the policy deductible before committing. At Arbor Financial, we have a zero deductible policy, whereas many policies require deductibles that could cost you several hundred dollars out of pocket before the warranty starts paying for replacement or repair.

What is the reliability history of your particular make and model of car?
Let's face it, not all cars are equal. There's plenty of outlets online that track customer complaints, and it would be worthwhile for you to investigate them as well if you're considering buying a car. Some models are more prone to breaking and others have a five-star reputation for being long lasting. Understanding the history of your car can help aid you in deciding if an extended warranty is right for you.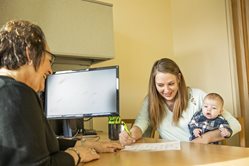 Do you want peace of mind when it comes to your vehicle's repair costs?
If you are the type of person that likes peace of mind, are a planner, and don't necessarily like to have unplanned expenses come up, then having an extended warranty is worth it, as even the most reliable vehicle can develop a mechanical problem.

Arbor Financial offers mechanical breakdown protection options for members to choose from. "We're trying to make it a no-brainer for our members to choose Arbor Financial during their car buying process by offering better programs than dealerships," says Arbor Financial's Vice President of Loan Services. "Our loan rates are competitive, and members can apply for a loan right over the phone for quick loan approval and disbursement, all while they're standing in the dealership lot. Instead of being tied to dealership financing in order to receive the peace of mind of extended warranties, members now have a choice."

Arbor Financial has caring, professional staff on hand in our lending department who can help you make the choice that's right for you.